By Étienne Garbugli | November 11, 2017 | 0 Comment
A Short Bio.
Hey, I'm Étienne. I work at the intersection of Tech, Product Design and Marketing. I'm a two-time Startup Founder (Flagback and HireVoice), a four-time entrepreneur and a UX research expert. I love Lean, Agile, Customer Development and I specialize in B2B.
In 2014, I published the book Lean B2B: Build Products Businesses Want. The Lean B2B methodology helps thousands of entrepreneurs and innovators around the world build successful businesses; the Venturetec accelerator program uses the methodology, and the Lean B2B Course expands on the content.
My presentation 26 Time Management Hacks I Wish I'd Known at 20 was viewed by more than 28 million people around the world.
Random Facts.
I grew up near Montreal, Canada. Studied Communications and Marketing. I created my first Website in 1998 (it was a Geocities bass tablature Website). I founded 4 businesses. I have over 12 years of experience in UX with highlights working as lead on a $40M flight reservation system at Aeroplan and defining Concordia University's first-ever Intranet. I lived in Beijing, Hong Kong and Singapore. I'm currently working/travelling around the world (view my travel map).
In 2015, I looked something like this: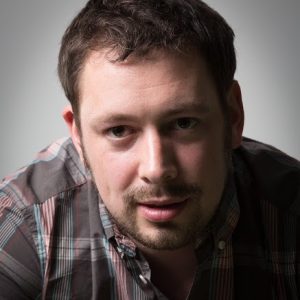 12 things about me. Most of them being true.
Everything I own fits in a (big) room.
I learn Chinese for the pleasure of learning. It got me from Hong Kong to the Kyrgyz border (Far West China).
I plan to do a round-the-world trip someday I did a round-the-world trip in 2017. You can view my photos here.
I actually like Powerpoint. Honest.
I don't have a car. I don't plan on buying one.
I know an awful lot way too much about hockey. I missed the game when I was living in Asia.
My goal in life is to make a dent in the universe.
I've had 3 knee surgeries (same knee) in the past 5 years. Someday I'll play hockey again.
I created a card game. I'm very proud of the results.
In a previous life, I played a lot of music and wrote soundtracks for movies. I was good at it.
I love meeting new people. I'm a good networker.
I created « Garbugli's Law ». It even got Mike Godwin‏'s approval
In the Media